Experience
Infinite choices of things to do
Experience
Spend your time creatively
Caldera Creta Paradise offers you countless ways to spend your time creatively during your holidays, and create moments of joy you will long remember. Located on one of the most popular beaches of Crete and owning an immense swimming pool, it is only the beginning of an amazing stay. The premises are designed in such a way as to create islands of fun, where one may engage in many different activities.
For those who love some action and exercise, try one or more of the many outdoor sport activities such as football, basketball, beach volley, to aerobics, archery, water sports and mini golf or try out our fully equipped Fitness Club. Your little ones will appreciate your choice of hotel accommodation from day one. From kids' pools to mini-club, to entertainment of team games and a large scale playground, fun times never stop at Caldera Creta Paradise!
BEACH & SWIMMING POOLS
As the hotel is set on the superb sandy beach of Platanias, swimming in the crystal-clear water of Chania is only steps away. The same goes for the large (560 m²) main swimming pool of the hotel. Along with the second pool and the two children's pools, swimming and enjoying the water element is an activity you can truly enjoy. As a guest, you can freely use the sunbeds, beach umbrellas and sunshades of the hotel in both the beach and the pools. Beach towels are also provided for free. Frequently we organize aqua aerobics or aqua yoga as well fun games in the pool. It is a great way to socialize and meet fellow guests.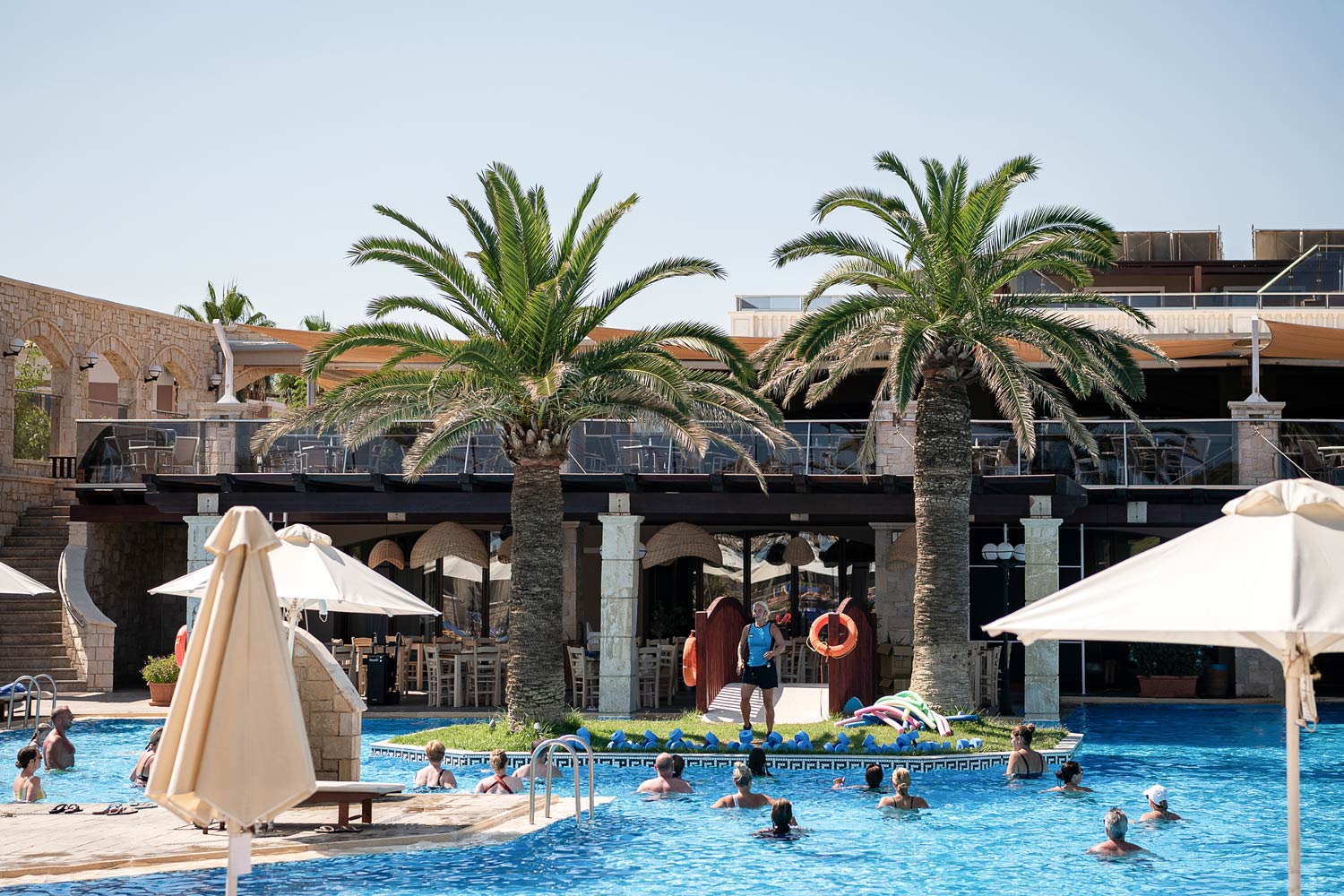 BEACH VOLLEY
The hotel owns a beach volley ball on the beach of Platanias. It is a demanding sport yet it offers so many laughs and when the heat hits you a bit harder you can always make a quick run to the sea for a refreshing swim.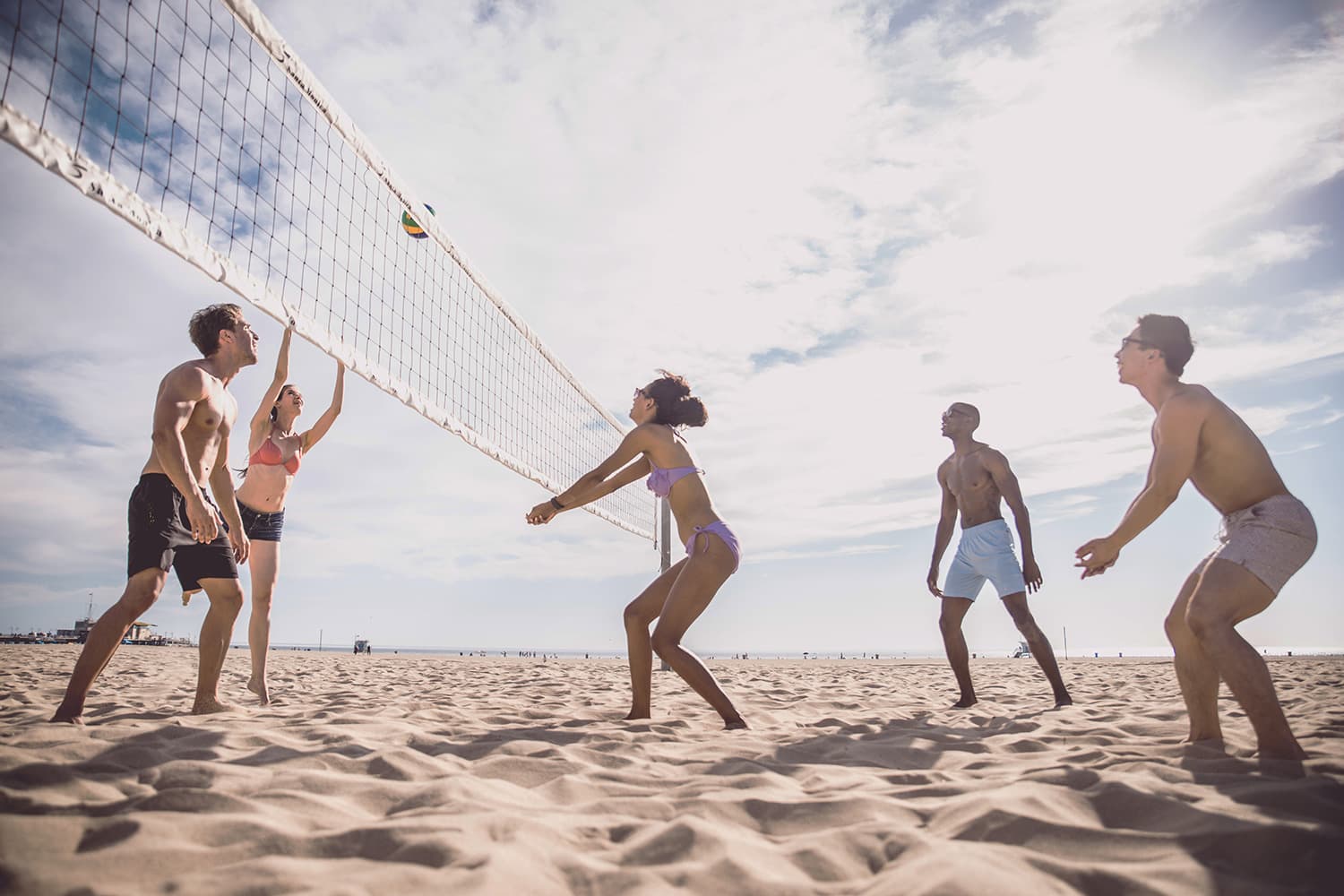 ENTERTAINMENT
Entertainment is synonym to Caldera Creta Paradise thanks to its full-range entertainment schedule from morning till night. The hotel owns a seated amphitheater where special nights are organized with shows, team games, theatre plays and movie screenings. Watch out for some live music and dancing nights on the premises that take place weekly. Not a dull moment at Caldera Creta Paradise!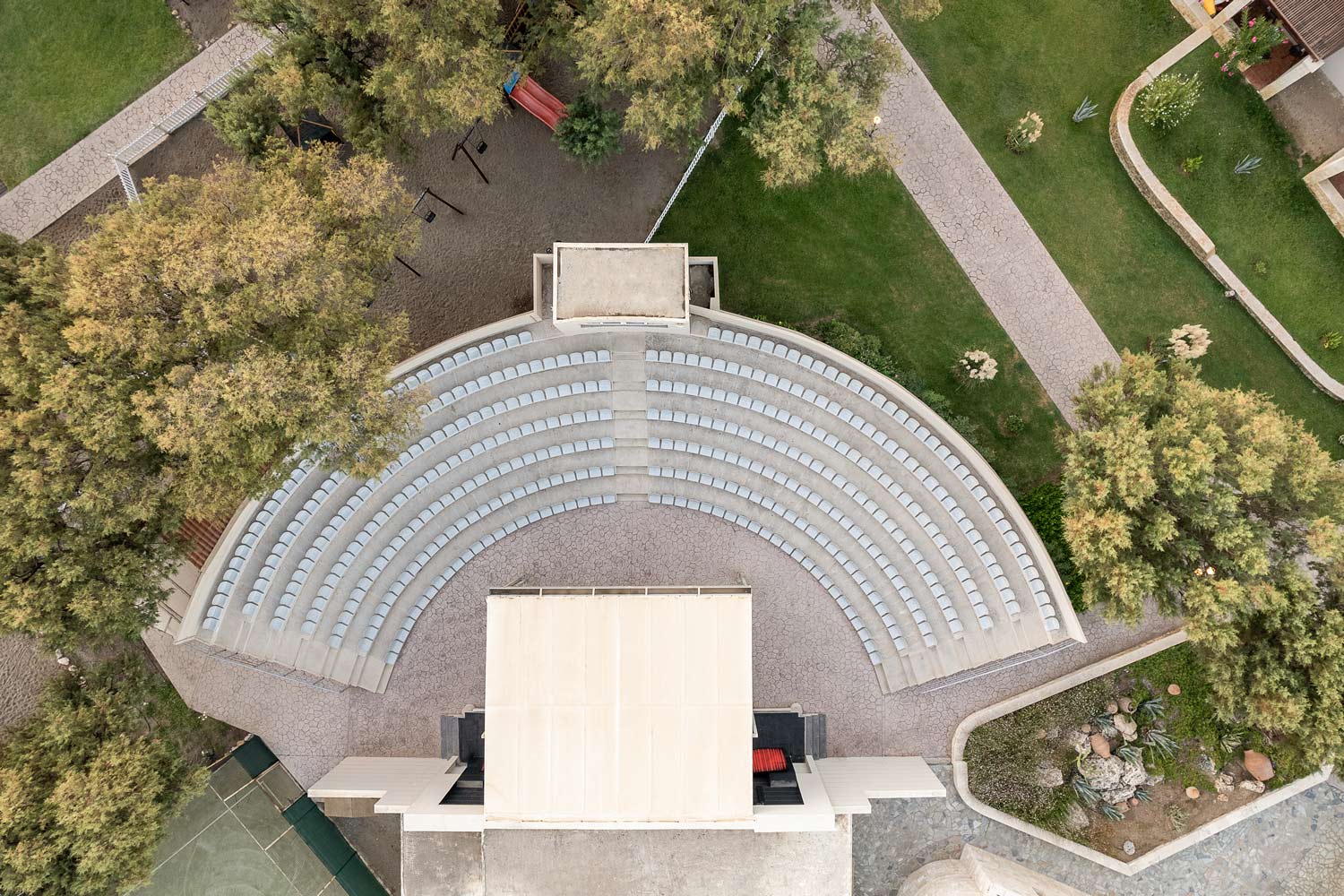 FITNESS CLUB
For fitness enthusiasts who enjoy their daily exercise routine, you will find a fully equipped indoor Fitness Club on the premises. Brand new equipment for cardiovascular and weight lifting exercises are set in a bright and airy space where you can enjoy your fitness regime.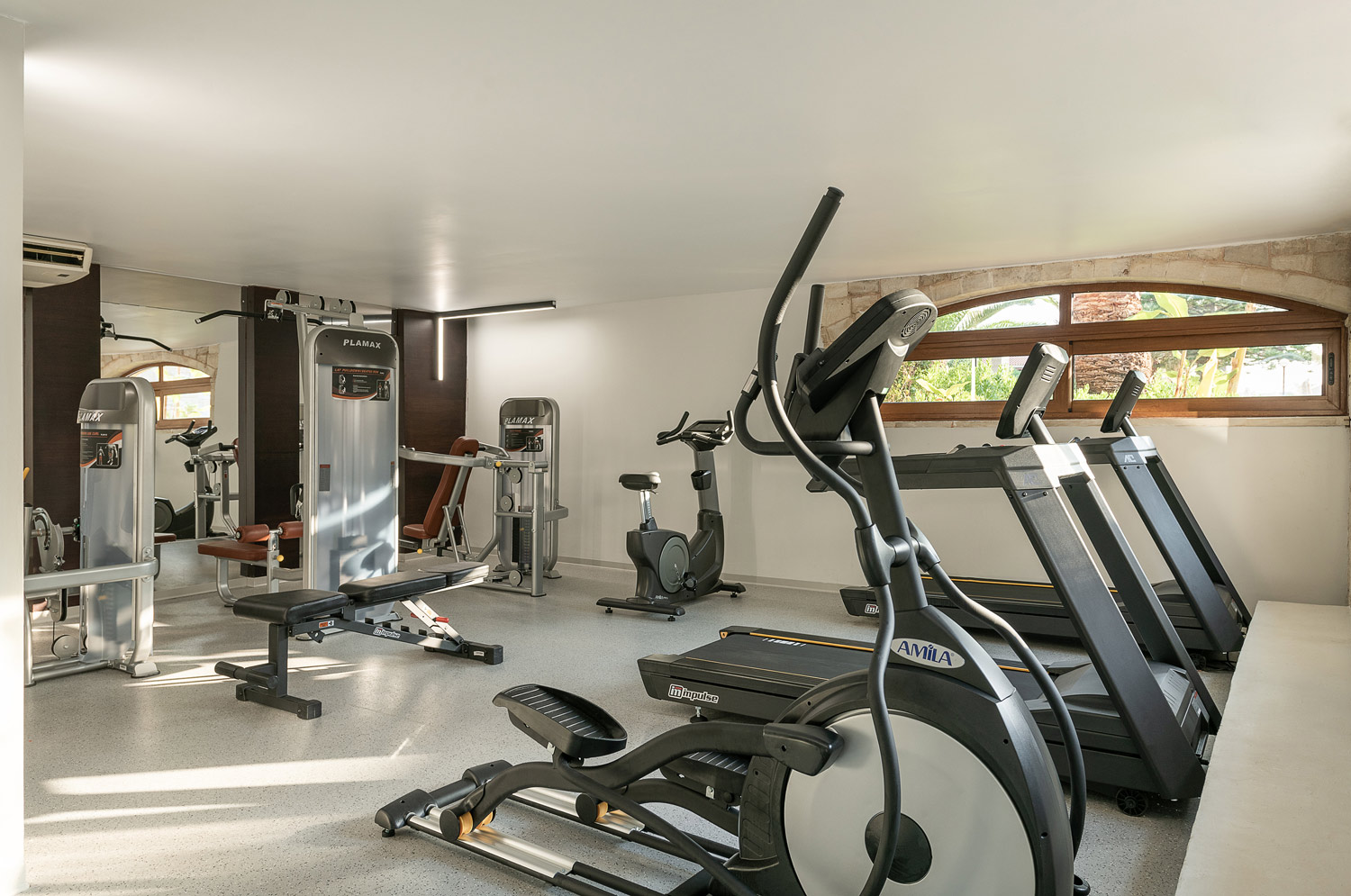 KIDS' FACILITIES
Being focused on family vacations, the hotel is child oriented, providing services and facilities where your little ones will enjoy themselves with safety, supervised by professionals, alleviating the parents' stress. The hotel boasts two junior swimming pools for endless fun. If that is not enough, then join the supervised mini-club (ages 4-12) that will keep them entertained for hours. The outdoor playground exclusively for kids, found by the beach, is shaded by trees and the adjacent café is ideal for parents. Last but not least we provide babysitting services, during the night so you may enjoy a quiet and romantic night out. (upon request - with extra charge).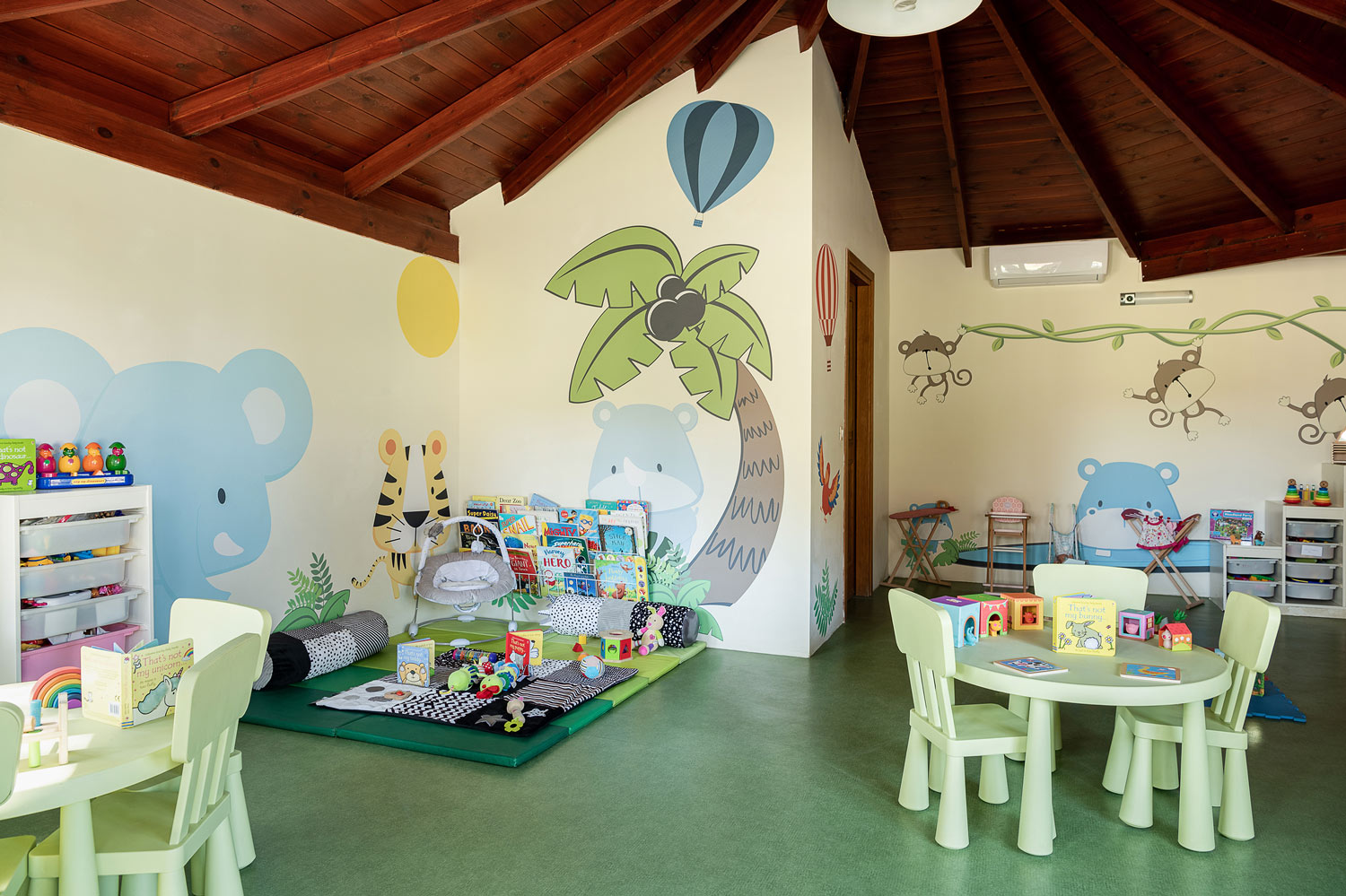 MINI GOLF / POOL TABLES
Make a reservation in advance for a truly fun game at our mini golf court or at one of our pool tables. By the sea, in the open air, enjoy a game of miniature golf with multiple levels of obstacles. Practice your patience and your mark!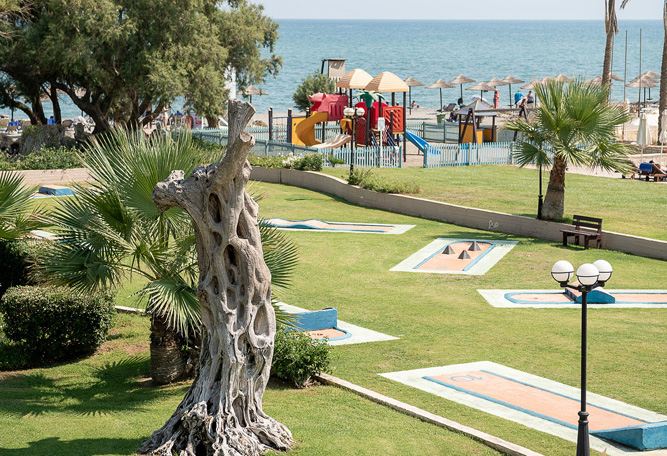 PING PONG
The ping pong no matter how small the table court may be, it is a sport that gives away a lot of thrilling moments and it is also a very demanding cardiovascular exercise. Perfect activity for all ages and for the entire family.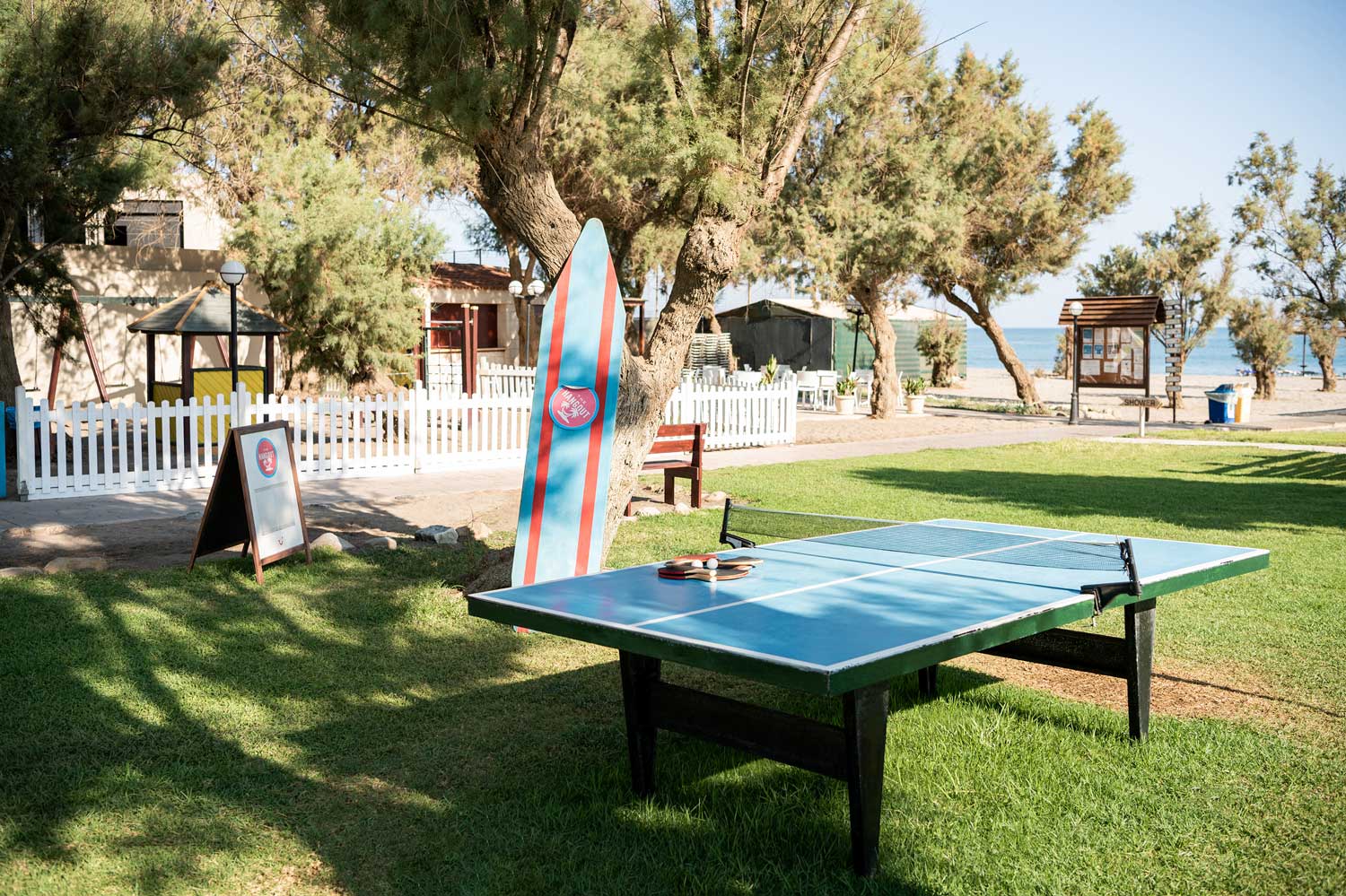 TENNIS / BASKETBALL / FOOTBALL
For everyone who wish to play a competitive ball game, our courts await you! Regular tennis players and first timers who want to seize the opportunity get ready for some sweaty matches! Next to the tennis court you may find our basketball court which also has football goals.